zum besseren Verständnis seines literarischen Werks:
A.Robert Lee, Gerald Vizenor, Postindian Conversations (1994)
Kimberly M. Blaeser, Gerald Vizenor: Writing in the Oral Tradition (1996)
A. Robert Lee (Hrsgb.), Loosening the Seams: Interpretations of Gerald Vizenor (2000)
Deborah L. Madsen, Understanding Gerald Vizenor (2009)
Deborah L. Madsen (Hrsgb.), The Poetry and Poetics of Gerald Vizenor (2012)
Eine umfassende Bibliographie und weiterführende Links findet man hier.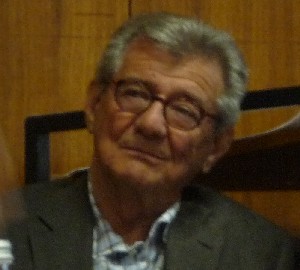 Gerald Vizenor in Mainz, März 2011